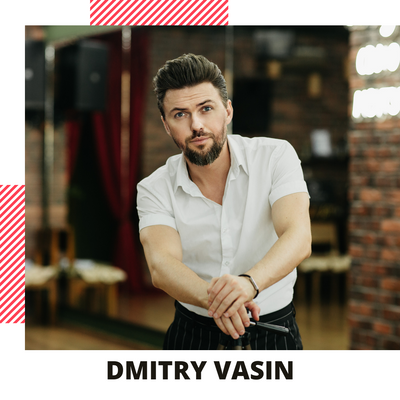 ABOUT DMITRY
2012 European Champion of the Stage Tango Category;
2012 Nominated the best Foreign Couple of the World Championships;
2012 5th Place World Championships in Tango Salon Category;
2017 4th Place World Championships in Buenos Aires in Tango Escenario;
2018 1st Place World Champion in Tango Escenario.
Dmitry was invited to many annual Dancesport Congresses and Seminars to present on a variety of Tango topics around the world.
In addition, many popular Tango Camps and Congresses invite Dmitry to present as one of the foremost experts in Tango. In fact, he has been a presenter at Tango Camps in Russia, Turkey, Cypress, Greece, Italy, South Korea, the UA, amongst other countries.
As a World Champion, Mr. Vasin has been ranked and adjudged to be the #1 dancer in the Tango category. This places him within less than the top 1% of all tango dancers in the world and is indicative of his extraordinary ability in this field.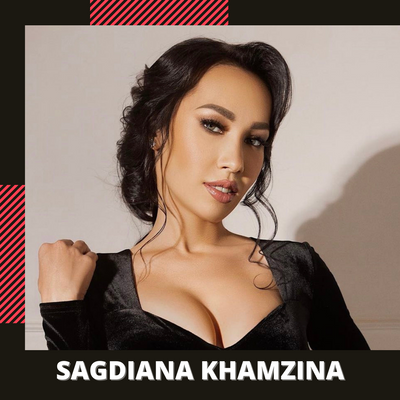 ABOUT SAGDIANA
Sagdiana graduated from Tashkent State Higher School of National Dance and Choreography in Uzbekistan. During her competitive tango career, Sagdiana has earned the World Championships Title in Stage Tango. This is a once in a lifetime title given out to the best dancer in the world in this tango category. It is a very difficult achievement, judged by an expert panel of adjudicators.
Sagdiana is a director of "Tango Banda" team of Professional Dancers and a founder the "Atelier Tango Banda" - exclusive capsule collections of a dancewear for trainings and tailoring of women's dresses and men's suits.
Sagdiana was featured and worked as a choreographer in the popular TV projects such as: "Dancing with a stars", "Dance Revolution", "New Dances", and many more. Sagdiana is also often featured in international media which showcase her dancing and work in tango. Sagdiana is well sought after for shows, seminars, camps, and adjudications for competitive events internationally.