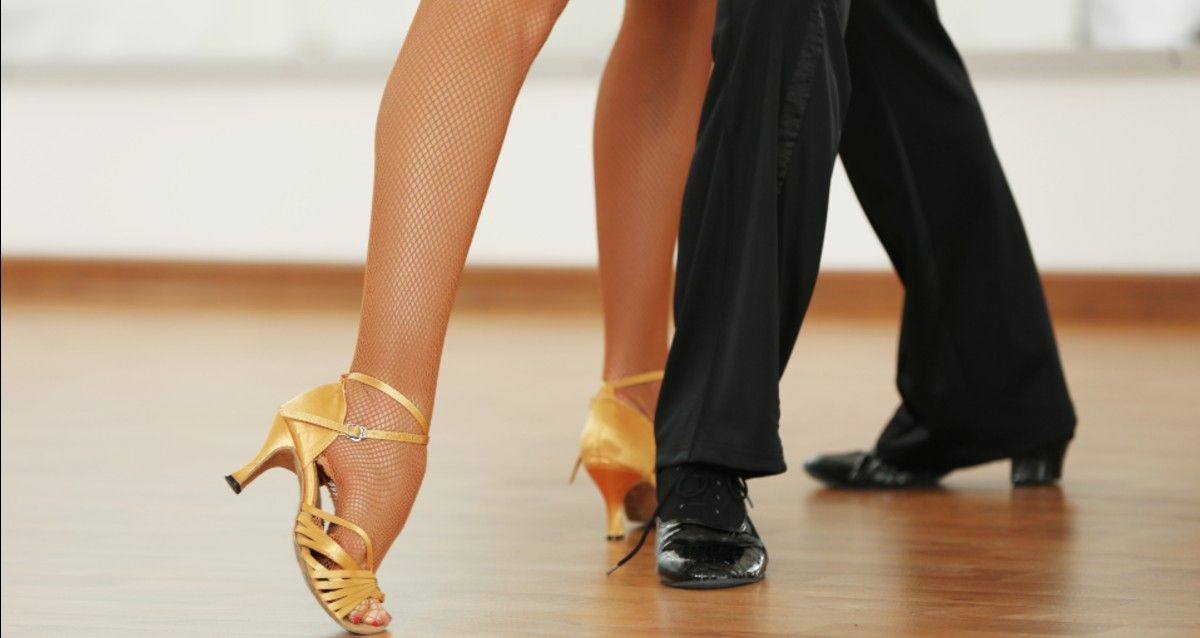 When we say ballroom dancing, people traditionally picture dances like the waltz, the foxtrot, or those old-fashioned dances you see in Victorian movies. But there is so much more to ballroom dancing than that!
This post is here to give you the basics when it comes to ballroom dancing. Expand your understanding of what ballroom dancing is and what benefits come from this type of dancing.
If you want to try your hand at ballroom dancing, you can sign up for dance lessons at Dance Flow in Boca Raton. Just take a look at our calendar to see what upcoming sessions we have. Sign up for private lessons, join one of our full-body workout sessions, or stop by our dance studio for one of our special events.
The Basics
When it comes to ballroom dancing, knowing where to start can feel daunting. From the waltz to the foxtrot, cha-cha, and tango, there are many different traditional types of ballroom dances, including but not limited to:
Viennese waltz

Rhumba

East coast swing

Quickstep

Samba

Argentine tango
Beyond that, you can dance socially or competitively. At Dance Flow, our dance lessons are taught by an award-winning competitive dancer. While the dances are the same whether you're a social or competitive dancer, your motives are different. From gaining the skills for a flawless first dance at your wedding to getting private lessons so you can join ballroom dancing competitions, Dance flow is here to help!
The Benefits
There are many benefits when it comes to ballroom dancing. From gaining confidence to improving your stamina and fitness, ballroom dancing is more than just dancing.
Confidence
When you take the time to learn something new like ballroom dancing and succeed in that endeavour, you will build self-esteem. If you're looking for a way to boost your child's confidence, send them to dance lessons for kids. If you're looking for a way to boost your own confidence, join our group dance lessons!
Fitness
Did you know that dancing can be a workout? It makes sense because it requires a certain level of technique and rhythm. If you're looking for a way to train your body that's fun, sign up for dance lessons. At Dance Flow, we offer full-body workouts through dancing in our adult classes. You'll both break a sweat while spending time learning new ballroom dance techniques and skills.
Agility
Ballroom dancing can be hard. But if you're up for the challenge, it can also help improve your agility. From keeping rhythm to coordinating with your dance partner, you will notice that your body becomes more nimble and flexible the more you practice.
Sign up for Ballroom Dance Lessons Now!
Now that you have a better understanding of ballroom dancing, we hope that you feel inspired to start moving. At Dance Flow in Boca Raton, we offer a wide selection of dance lessons, ranging from private lessons to group and kids' lessons. Find the right class for you and start moving with confidence!