At Dance Flow in Boca Raton, our upcoming events are a way to expand on the skills you've developed in your dance classes or other dancing experiences. Whether you've taken private lessons or are learning how to Cha-Cha for the first time through private dance lessons, attend our dance studio events and build your confidence through dance! Some of our dance studio events are open to non-members as well.
View Our Upcoming Events
Become a Part Of Our Dance Flow Community!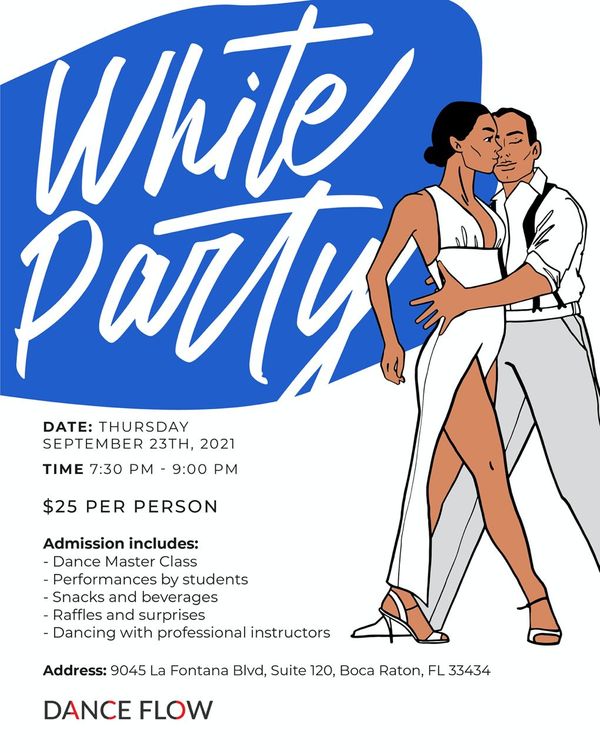 WHITE PARTY
September 23th, 2021
THURSDAY
Time: 7:30 pm - 9:00 pm
PRACTICE DANCE PARTY:
Master Classes, Performances, Snacks and beverages (included), Dancing with professional instructors.
Dress code: White.
To get your ticket CLICK HERE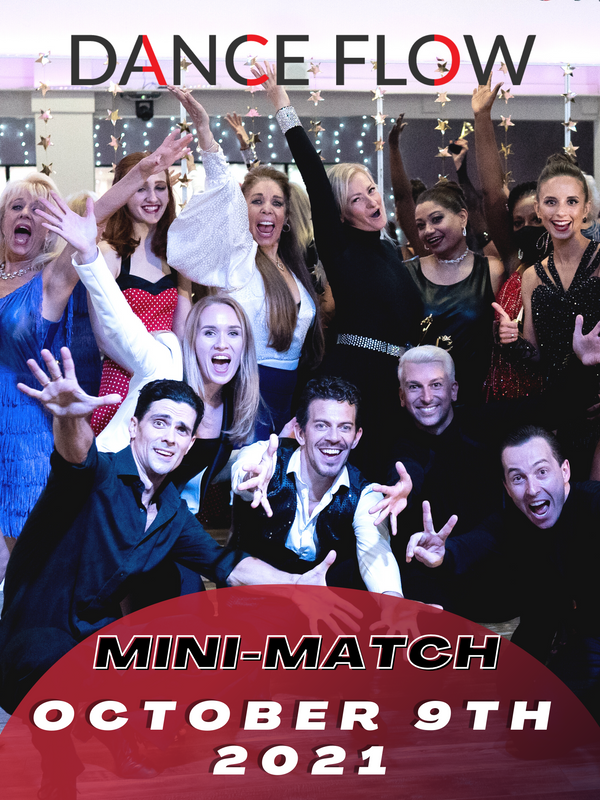 MINI MATCH
Experience the competitive side of dancing by participating in our own creative and fun event - Mini-match of Dance Flow Studio!
Everything, from attire and gentlemen's back number to adjudicators and dance entries, will be just like at a competition!
October 9th at Dance Flow studio:
9045 La Fontana Blvd, Suite 120,
Boca Raton, FL 33434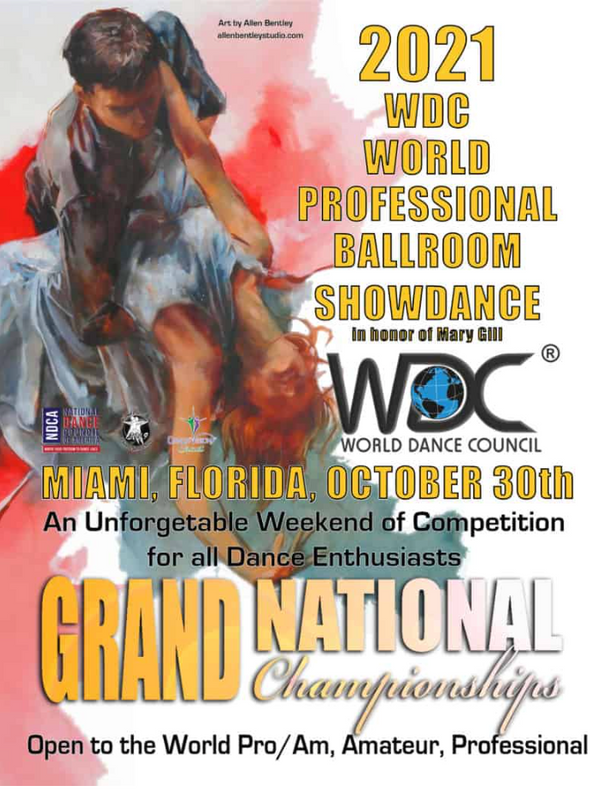 GRAND NATIONAL CHAMPIONSHIPS
Ballroom Dancesport Championships at the Miami's most legendary golf resort!
Smooth/Rhythm/Ballroom/Latin categories.
Students of any age and and dance levels.
Gala dinner, Professional events and shows.
OCTOBER 28-30, 2021
Trump National Doral Miami,Northwest 87th Avenue, Doral
Ask your instructor how to participate.