At Dance Flow in Boca Raton, our upcoming events are a way to expand on the skills you've developed in your dance classes or other dancing experiences. Whether you've taken private lessons or are learning how to Cha-Cha for the first time through private dance lessons, attend our dance studio events and build your confidence through dance! Some of our dance studio events are open to non-members as well.
View Our Upcoming Events
Become a Part Of Our Dance Flow Community!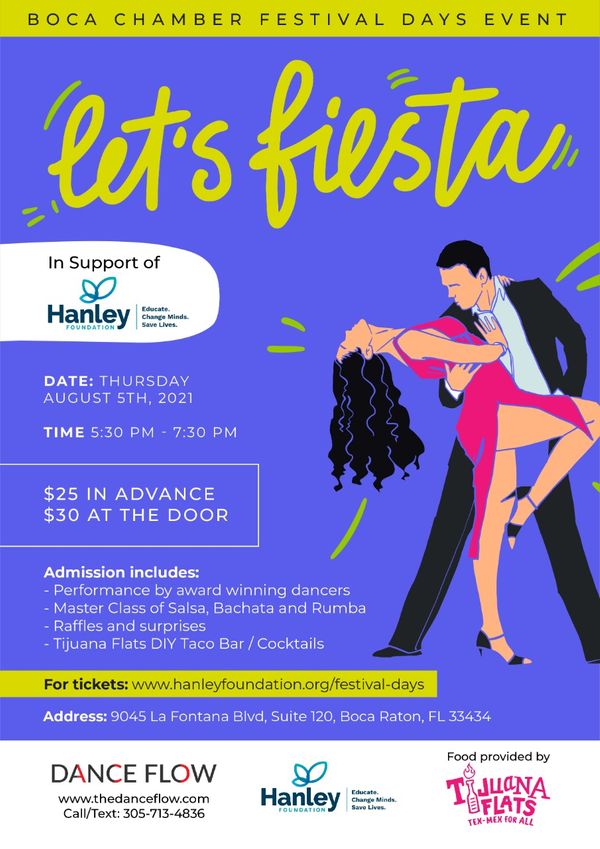 LET'S FIESTA
We at Dance Flow are passionate about partnering with Hanley Foundation and supporting their mission to provide substance abuse prevention and education programs for children and parents in our community, and to provide scholarships for those needing substance abuse treatment.
Let's Fiesta at Dance Flow and save lives in support of Hanley Foundation. Come for FUN! Delicious food by Tijuana Flats. Performance by Award-Winning professional dancers, raffles and Master Class of salsa, bachata and rumba.
AUGUST 5TH 5:30 pm - 7:30 pm
Admission:
$25 in advance
$30 at the door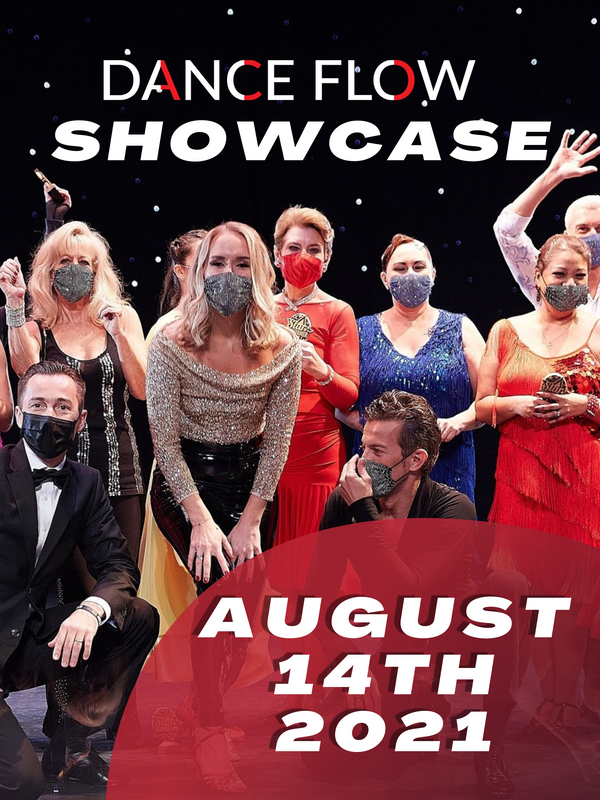 SHOWCASE
This evening is going to be a very special celebration to all of us, a celebration of our dancers and a celebration of year of hard work with amazing achievements.
Our goal at Dance Flow is to inspire a love of dancing and nurture the progress of our dancers one step a time, helping them achieve the extraordinary results they want.
We are going to have the chance to see those results, learn more about our dancers and get inspired by some amazing stories and performances that happened in just a few months at the Dance Flow.
AUGUST 14TH at DANCE FLOW Studio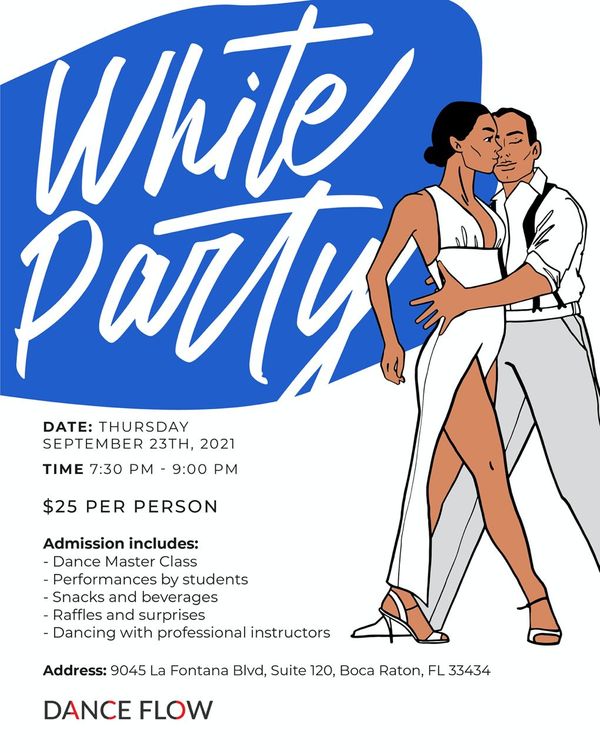 WHITE PARTY
September 23th, 2021
THURSDAY
Time: 7:30 pm - 9:00 pm
PRACTICE DANCE PARTY:
Master Classes, Performances, Snacks and beverages (included), Dancing with professional instructors.
Dress code: White.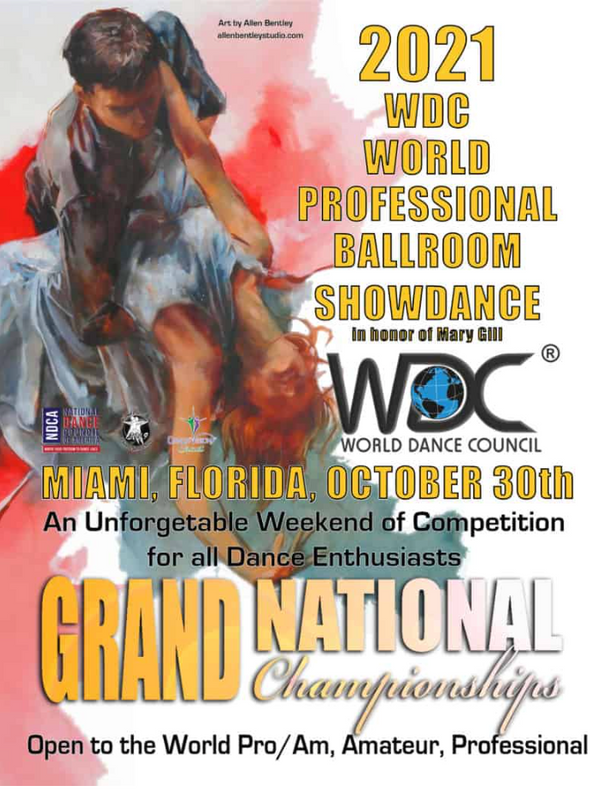 GRAND NATIONAL CHAMPIONSHIPS
Ballroom Dancesport Championships at the Miami's most legendary golf resort!
Smooth/Rhythm/Ballroom/Latin categories.
Students of any age and and dance levels.
Gala dinner, Professional events and shows.
OCTOBER 28-30, 2021
Trump National Doral Miami,Northwest 87th Avenue, Doral
Ask your instructor how to participate.