At Dance Flow in Boca Raton, our upcoming events are a way to expand on the skills you've developed in your dance classes or other dancing experiences. Whether you've taken private lessons or are learning how to Cha-Cha for the first time through private dance lessons, attend our dance studio events and build your confidence through dance! Some of our dance studio events are open to non-members as well.
View Our Upcoming Events
Become a Part Of Our Dance Flow Community!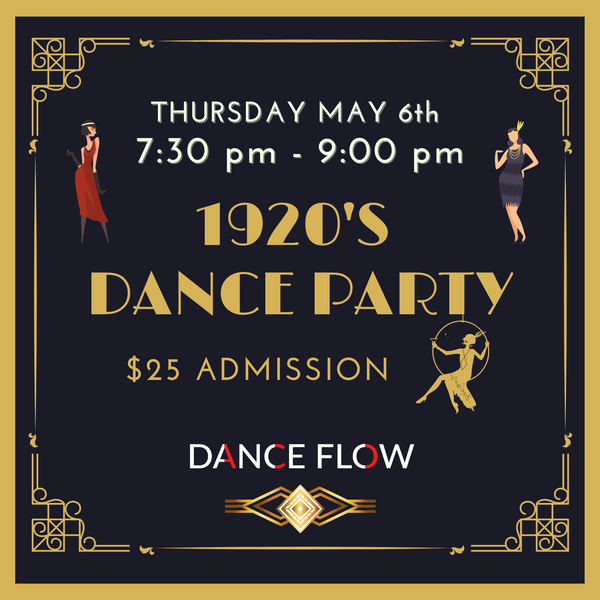 1920's DANCE PARTY
It's been 100 years since women wore flapper dresses, the men dressed like Gatsby, and everyone listened to Jazz.
It was the era of Prohibition with the local speakeasy being the place to for boozy fun and foxtrotting with pals.
The 'Roaring Twenties' was quite a time to be alive! Such fun and excitement with the invention of the radio, women getting the right to vote, and the birth of mass media.
Join us for 1920's party on THURSDAY MAY 6th!
We start at 7:30 pm with master class, then enjoy some drinks and snacks and dance the night away!
Admission $25.
Only adults 21+