View Our Upcoming Events
Become a Part Of Our Dance Flow Community!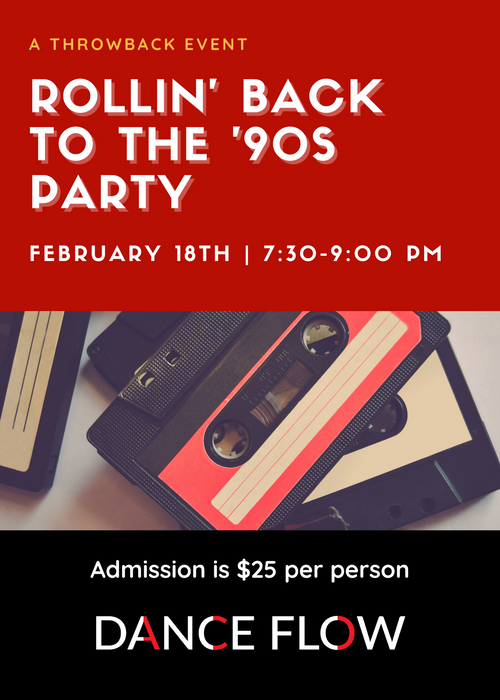 ROLLING BACK TO THE 90'S PARTY FEBRUARY 18th 7:30 PM
Get a chance to practice everything you learn at your lessons during our fun 90's Party!
90's costume required! ;)
Thursday February 18th 7:30-9:00 pm.
$25 per person! Snacks and beverages included!
Can't wait to dance with you!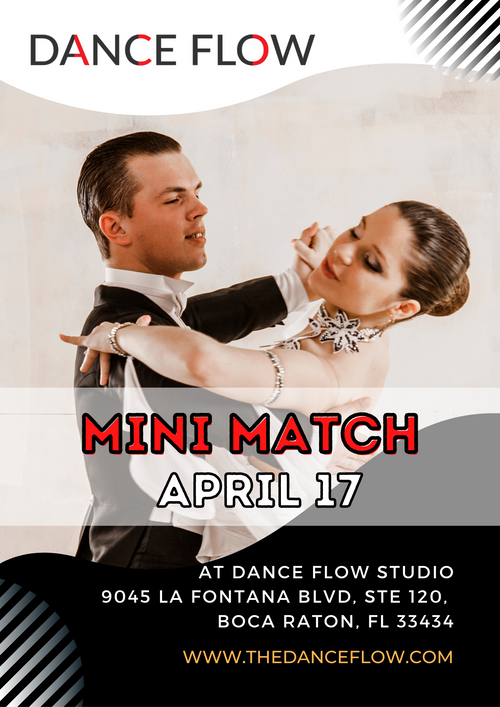 MINI-MATCH APRIL 17
Experience the competitive side of dancing by participating in our own creative and fun event - Mini-match of Dance Flow Studio!
Everything, from attire and gentlemen's back number to adjudicators and dance entries, will be just like at a competition!
April 17, Saturday at Dance Flow studio:
9045 La Fontana Blvd, Suite 120,
Boca Raton, FL 33434