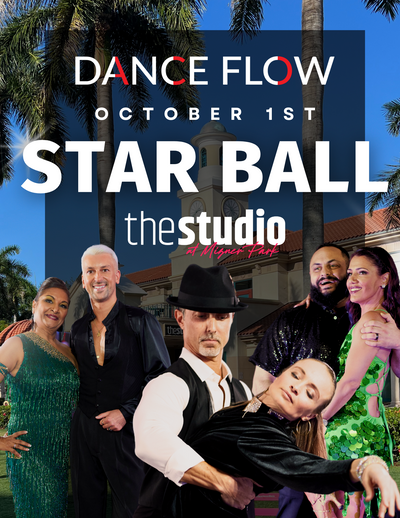 STAR BALL SHOWCASE OCTOBER 1ST
This showcase is all about bringing together our dedicated students and dance instructors who put their hearts and creativity into making an amazing dance performance. It's not your ordinary show, and we think you'll really enjoy it.
Think of it as "Dancing with the Stars," but even better because it features our community members and your friends performing with professional instructors on a real stage.
Date: October 1st
Time: 4:00 pm
Location: The Studio Theater in Mizner Park
We want you to have a great time, so the doors open at 3:30 pm. You can enjoy a bar, tasty snacks, and live music before the show starts.
It's going to be a night filled with incredible dance performances, and your presence would mean a lot to us.
CLICK HERE TO PURCHASE TICKETS
📍The Studio at Mizner Park

201 Plaza Real, Boca Raton, FL, 33432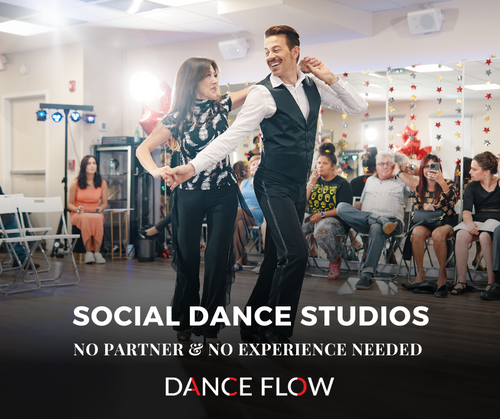 What We Do
Do you want to get confidence, reduce stress, keep your body active and improve overall health? Are you looking for work/life balance and want to create more time for yourself? Get it all with dance classes! Dancing is a fun way to open up new possibilities and enjoy yourself.
There is no partner and no experience required. For now, just bring your excitement to learn something new!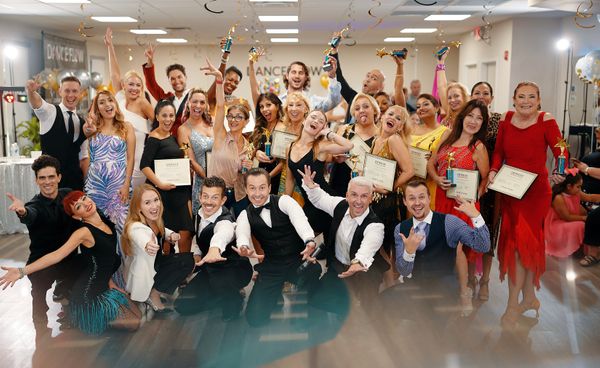 Our Locations
We're proud to be at the creative heart of our community. Make us your dance home!
Our lessons can help you level-up your dancing skills or learn a dance that will make you feel special. See what dance class opportunities we have at Dance Flow and get started with our Award Winning Teachers today!