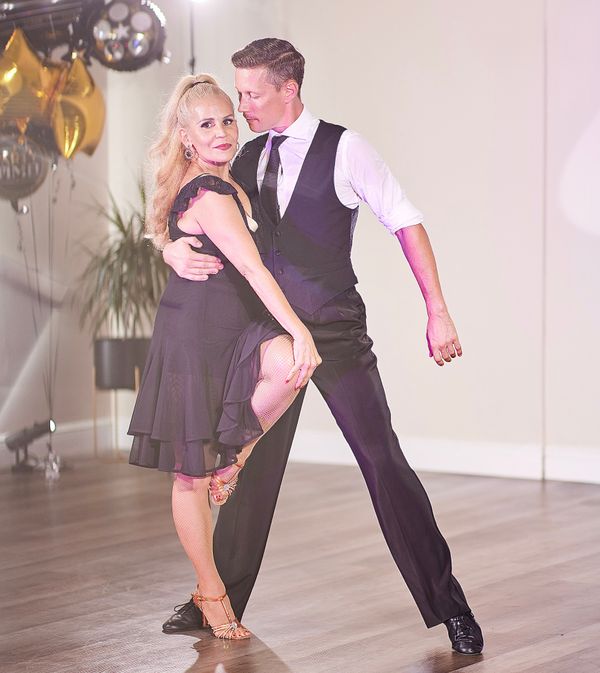 Build Confidence Through Dance Lessons
Ready to get moving but you aren't sure how? You'll love our private dance lessons!
In the care of our award-winning teacher, you'll gain confidence, coordination, and skill. Whether you take dance classes by yourself, with a loved one, or even with a group of friends, you won't get lost in the crowd. Thanks to one-on-one attention, you'll grow faster than you thought possible — and all while enjoying dance more than ever before.
Learn to Flow
Why do people dance? There are many reasons, but there's a single common denominator: joy. It just feels good to move. That being said, we know that dancing can be a source of frustration and anxiety for many. That is why we started teaching in the first place. We don't just teach the rumba, salsa, and waltz; we preserve joy. When you learn with us, you'll get the chance to learn in a way that makes you feel energized, focused, and competent. From traditional partner dancing to modern solo performance, we teach it all.
Our Introductory Special Offer:
$64 for two 30-minute private lessons.