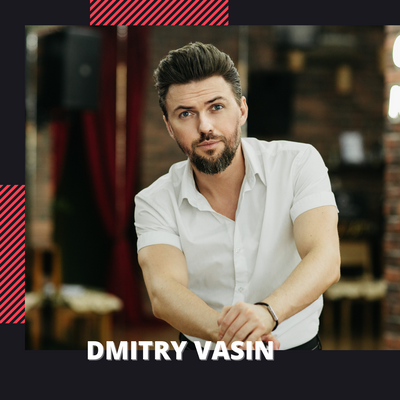 Dmitry Vasin, dance instructor
2012 European Champion of the Stage Tango Category;
2012 Nominated the best Foreign Couple of the World Championships;
2012 5th Place World Championships in Tango Salon Category;
2013 National Champion of Russia in Stage Tango;
2017 4th Place World Championships in Buenos Aires in Tango Escenario;
2018 1st Place World Champion in Tango Escenario.
Dmitry was invited to many annual Dancesport Congresses and Seminars to present on a variety of Tango topics around the world.
In addition, many popular Tango Camps and Congresses invite Dmitry to present as one of the foremost experts in Tango. In fact, he has been a presenter at Tango Camps in Russia, Turkey, Cypress, Greece, Italy, South Korea, the UA, amongst other countries.
As a World Champion, Mr. Vasin has been ranked and adjudged to be the #1 dancer in the Tango category. This places him within less than the top 1% of all tango dancers in the world and is indicative of his extraordinary ability in this field.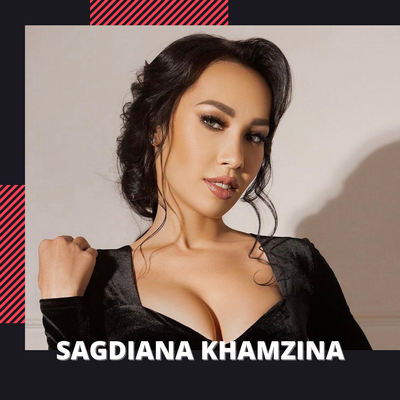 Sagdiana Khamzina, dance instructor
Sagdiana graduated from Tashkent State Higher School of National Dance and Choreography. During her competitive tango career, Sagdiana has earned the World Championships Title in Stage Tango. This is a once in a lifetime title given out to the best dancer in the world in the tango category. It is a very difficult achievement, judged by an expert panel of adjudicators.
Sagdiana is a director of "Tango Banda" team of Professional Dancers and a founder the "Atelier Tango Banda" - exclusive capsule collections of a dancewear for trainings and tailoring of women's dresses and men's suits.
Sagdiana was featured and worked as a choreographer in the popular TV projects such as: "Dancing with a stars", "Dance Revolution", "New Dances", and many more. Sagdiana is also often featured in international media which showcase her dancing and work in tango. Sagdiana is well sought after for shows, seminars, camps, and adjudications for competitive events internationally.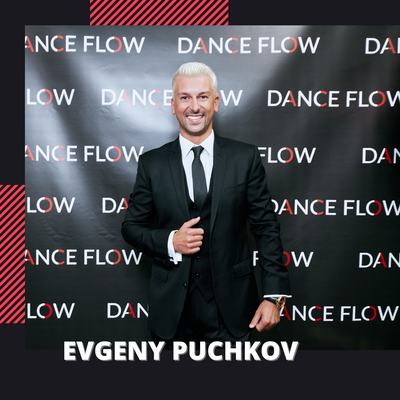 Evgeny Puchkov, dance instructor
Professional instructor, choreographer and show director.
Evgeny teaches Ballroom Dancing, Argentine tango, American Smooth, Club Style (Salsa, Merengue, Bachata).
Winner of Millennium Dancesport Championships Open to the World, Florida, 2012;
Winner of Florida Super Stars, 2012;
Finalist of the National Open United States Dance Championships, 2012;
Winner of the European Championship, 2013;
Winner of the open ProAm Cup of Cups, 2015;
Winner of the open International ProAm Moscow Ball, 2017;
Participant of the Global Record Longest Dance Lesson, 2015;
Coach and choreographer in the project "Dancing With The Stars" (Russia).
What I appreciate most in my job:
"Demand for creative and professional skills. Communicating with and meeting new people, learning process itself. Witnessing the growth and achievements of each of my students. Opportunity for personal and professional growth".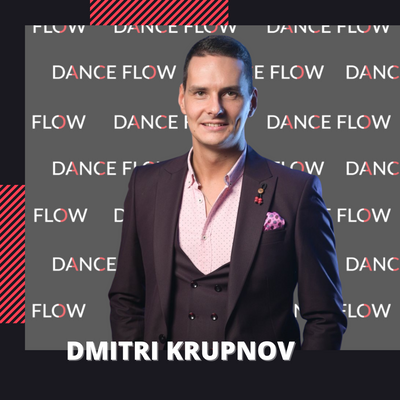 Dmitri Krupnov, dance instructor
Professional instructor, choreographer, performer, Master of Sports.
Dmitri teaches Ballroom & Latin Dancing, Argentine tango, American Smooth, Club Style (Salsa, Merengue, Bachata).
During his time in the dancesport industry, he was a multi-time National Champion and represented his country multiple times at World and European Championships, ultimately ranking as the top 2 dancer in the World multiple times.
7-time Russian Champion in Ballroom;
3-time Vice World Champion in Ballroom;
European Finalist in Argentine Tango;
Champion in Tango de Pista World Grand Prix (Argentine Tango).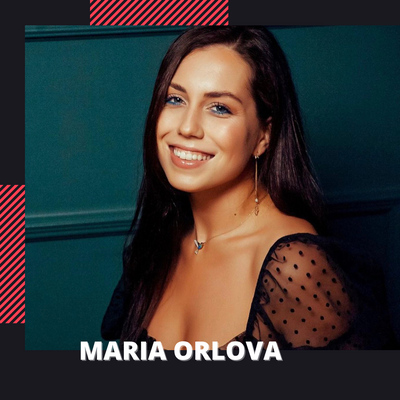 Maria Orlova, dance instructor
Professional instructor, choreographer, performer.
Maria teaches Ballroom & Latin Dancing, Argentine tango, American Smooth & Rhythm, Club Style (Salsa, Merengue, Bachata).
Russian Champion in Latin;
World Semi-finalist in Latin;
World Showdance Finalist;
European Vice Champion in Showdance;
Champion in Tango de Pista World Grand Prix (Argentine Tango).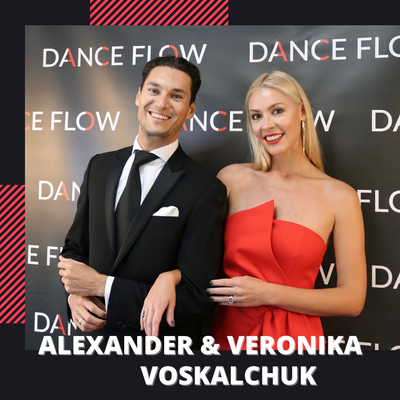 Alexander & Veronika Voskalchuk
Professional Ballroom Couple (NDCA, WDC). They have more than 30 years of dancing career.
Their titles are:
World Showdance ChampionsWDC US Open Ballroom Champions;
3 times National American Showdance Champions;
7 times National American Professional Ballroom Finalists;
In top 12 World Professional Ballroom Championship;
3 times Professional Ballroom World Masters Champions.
Winners of major American Professional Ballroom Championships:
Ohio Star Ball, Millennium DanceSport, Capital DanceSport, Holiday Classic, The Heritage Classic, Maryland, Superstars, Grand National, Florida Superstars, North American Imperial Star Ball, DBDC, Masters DanceSport, Tri-State DanceSport Challenge, Platinum Miami, Michigan Dance Challenge, Wisconsin State, and others.
Veronika and Alexander are the owners of Dance Flow Miami and also are available for coaching in different locations.
OUR EVENTS
Our upcoming events are a way to expand on the skills you've developed in your dance classes or other dancing experiences. Whether you've taken private lessons or are learning how to Cha-Cha for the first time through private dance lessons, attend our dance studio events and build your confidence through dance! Some of our dance studio events are open to non-members as well.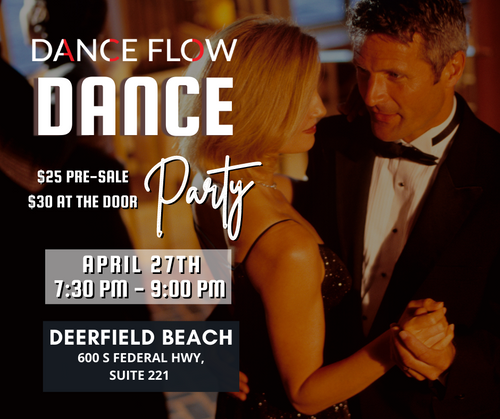 DANCE PARTY APRIL 27TH 7:30 PM - 9:00 PM
Dance Master Class and featuring appetizers, drinks, and special spotlight performances! This party will be a great opportunity to socialize with people with similar interests to yours and to practice your dance knowledge on the dance floor.
$25 per sale; $30 at the door.
📍Dance Flow Deerfield Beach

600 S Federal Hwy, Deerfiled Beach, Suite 221, FL 33441
Phone: (561) 695-8075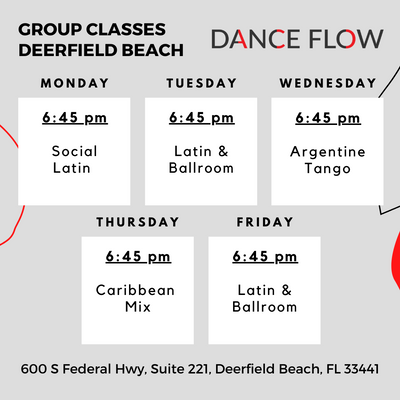 GROUP CLASSES: $99 A MONTH - UNLIMITED
We believe dance is for everyone, and everyone is welcome in our group dance lessons — including you. Whether you're an experienced dancer or just testing the water, you'll have a great time dusting off your skills or trying new steps. From the Hustle to the Argentine tango, we teach it all while helping you find your flow. When you're flowing, anxiety disappears and you enjoy being immersed in new challenges. Basically, you experience the true joy of dancing.
Bring yourself, bring your loved ones, bring your friends — there's a place for everyone in our group classes!
$30 walk-in class; $99 monthly membership.
CONTACT US TO SCHEDULE YOUR LESSON!