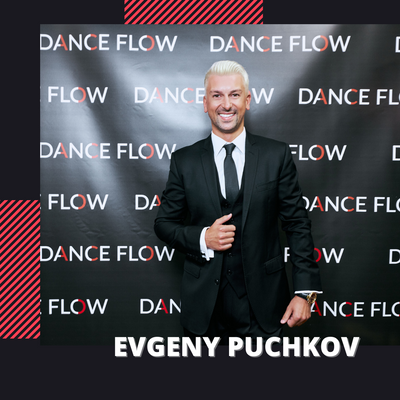 Evgeny Puchkov, dance instructor
Professional instructor, choreographer and show director.
Evgeny teaches Ballroom Dancing, Argentine tango, American Smooth, Club Style (Salsa, Merengue, Bachata).
Winner of Millennium Dancesport Championships Open to the World, Florida, 2012,
Winner of Florida Super Stars, 2012,
Prizewinner of Manhattan Dancesport Championships, 2012,
Finalist of the National Open United States Dance Championships, 2012,
Winner of the European Championship, 2013,
Winner of the open ProAm Cup of Cups, 2015,
Winner of the International Festival Star of St. Petersburg, 2015,
Winner of the open International ProAm Moscow Ball, 2017.
Participant of the Global Record Longest Dance Lesson, 2015.
Coach and choreographer in the project "Dancing With The Stars" (Russia).
What I appreciate most in my job:
"Demand for creative and professional skills. Communicating with and meeting new people, learning process itself. Witnessing the growth and achievements of each of my students. Opportunity for personal and professional growth".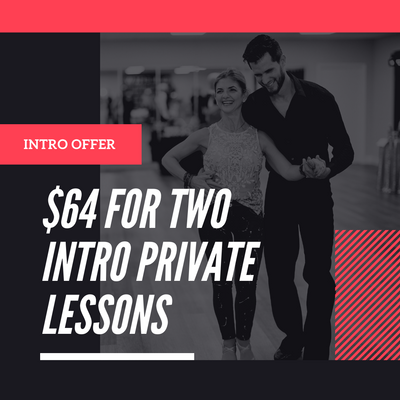 NEW STUDENT OFFER
$64 for Two 30-minute Private Lessons!
These lessons are designed to give you a taste of different styles, a confidence in our instructors and to show you how easy and fun it is to learn how to dance in our studio!
Schedule any time Monday through Friday from 12 pm till 9 pm.
OUR EVENTS
Our upcoming events are a way to expand on the skills you've developed in your dance classes or other dancing experiences. Whether you've taken private lessons or are learning how to Cha-Cha for the first time through private dance lessons, attend our dance studio events and build your confidence through dance! Some of our dance studio events are open to non-members as well.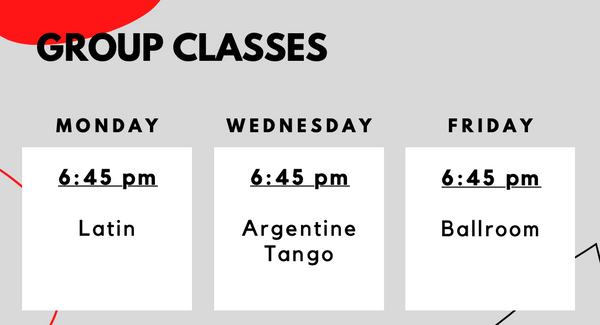 GROUP CLASSES: $99 A MONTH - UNLIMITED
We believe dance is for everyone, and everyone is welcome in our group dance lessons — including you. Whether you're an experienced dancer or just testing the water, you'll have a great time dusting off your skills or trying new steps. From the Hustle to the Argentine tango, we teach it all while helping you find your flow. When you're flowing, anxiety disappears and you enjoy being immersed in new challenges. Basically, you experience the true joy of dancing.
Bring yourself, bring your loved ones, bring your friends — there's a place for everyone in our group classes!
$30 walk-in class; $99 monthly membership.
CONTACT US TO SCHEDULE YOUR LESSON!