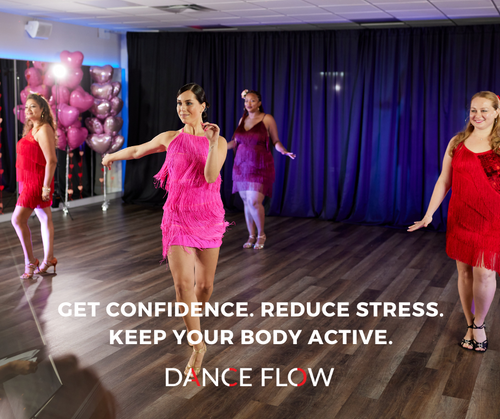 Welcome to our group dance lessons!
Express Yourself and Flow
We believe dance is for everyone, and everyone is welcome in our group dance lessons — including you. Whether you're an experienced dancer or just testing the water, you'll have a great time dusting off your skills or trying new steps. From the Hustle to the Argentine tango, we teach it all while helping you find your flow. When you're flowing, anxiety disappears and you enjoy being immersed in new challenges. Basically, you experience the true joy of dancing.
Bring yourself, bring your loved ones, bring your friends — there's a place for everyone in our group classes!
Level up Your Dancing Skills with Us!