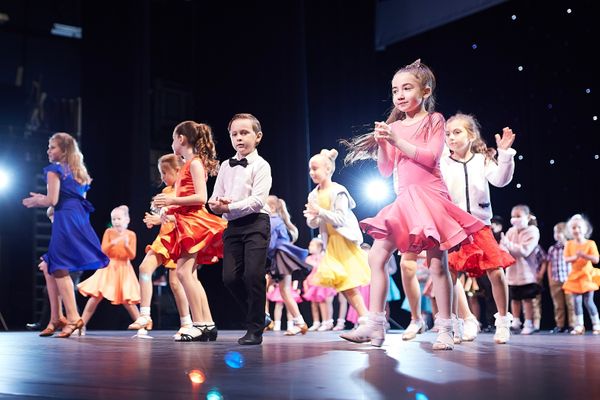 Encourage Your Kids to Move
Capitalize on your child's love of movement and channel their extra energy in a positive direction with dance lessons from Dance Flow. We're delighted to offer dance lessons that help kids cultivate their creativity while improving coordination and self-confidence.
Let's Dance!
If there's anyone who innately understands the joy of dance, it's kids. Turn on a song and they can't help but move. Our dance classes nurture and protect the enjoyment of dancing so your child will love moving to music for years to come. Even if they don't end up dancing much as they get older, their reflexes, coordination, and confidence will still benefit from our classes.
SIGN UP YOUR CHILD FOR BALLROOM CLASSES TODAY!
Our award-winning staff is fully trained and ready to teach your child confidence, coordination, and self-esteem. Fill out the form below to sign up for dance lessons at Dance Flow! Minimum age to join Ballroom group classes - 5 years old. FIRST INTRO PRIVATE CLASS - $19.